Author Richard Peck '56 to Receive Christopher Award
March 8, 2005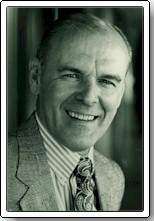 March 8, 2005, Greencastle, Ind. - The Teacher's Funeral: A Comedy in Three Parts, by Richard Peck, a 1956 graduate of DePauw University, is among 20 films, TV programs, and books for adults and young people that will receive Christopher Awards. Peck, who has been called "America's best living author for young adults," by the Washington Post, will be honored during the 56th annual Christopher Awards gala in New York on March 10.
The Christopher Awards, presented annually since 1949, salute media that remind audiences of their self-worth, individuality and power to positively impact our world. "The Christopher Awards recognize stories about those who surmount challenges with courage, persistence and an unshakable belief," says Dennis W. Heaney, president and CEO of The Christophers. "All exemplify The Christopher credo 'It's better to light one candle than to curse the darkness.'"
Richard Peck was the 2001 recipient of the Newbery Medal (the top prize for children's literature given by the American Library Association), the 2002 winner of the Chicago Tribune Prize for Young Adult Fiction, and the 1990 winner of the prestigious Margaret A. Edwards Award, sponsored by the Young Adult Library Services Association of the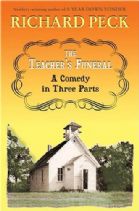 American Library Association in cooperation with School Library Journal -- also received the National Humanities Medal from President George W. Bush on April 22, 2002, the only children's book author to ever be so honored (read more here). His 30 novels include A Year Down Yonder, The River Between Us, and A Long Way from Chicago.
The Academy Award-nominated film, Hotel Rwanda, will also receive a Christopher Award Thursday night. The story is based on Paul Rusesabagina, a hotel manager who hid 1,268 people in his hotel, shielding them from the genocide that was sweeping through Rwanda. Rusesabagina will be on the DePauw campus April 25 to deliver the Timothy and Sharon Ubben Lecture.
Read more about this year's Christopher Awards at Yahoo! News by clicking here.
Back