DePauw Hosts World's Largest Special Olympics Women's Basketball Tournament This Weekend
March 12, 2005
March 12, 2005, Greencastle, Ind. - This weekend, the students of DePauw University will unite with a tremendous display of campus support for the 2005 Special Olympics Indiana Women's State Basketball Tournament. Thirty-eight Special Olympics Indiana basketball teams will compete Saturday and Sunday, March 12 and 13 in state championship competition at the University's Lilly Physical Education and Recreation Center. The event takes place, in part, thanks to the support of the Finish Line® Youth Foundation.
"DePauw basically adopts this event and does the nuts and bolts to make it happen," said Scott Mingle, assistant director of sports management for Special Olympics Indiana. "The students do so much, from getting tables and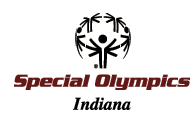 chairs in place to providing volunteers to run registration and serve as court captains, timekeepers, scorers and announcers. They house Special Olympics athletes, throw parties for the teams, and ensure that the athletes experience this as a big-time tournament."
Thirty-eight teams consisting of 382 players will compete Saturday and Sunday at the annual state championship -- the world's largest Special Olympics women's basketball tournament. Athletes range in age from nine to 61. Tournament competition includes rounds of play in 10 divisions organized by team ability level. Prior to competing in the state tournament, all teams completed a required minimum of eight weeks of training and played at least two games within the Special Olympics Indiana basketball program. All state tournament games will play on the courts of the main gymnasium at the Lilly Center.
The event schedule follows: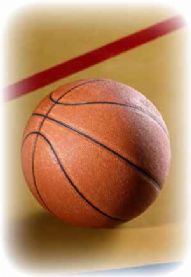 Saturday, March 12:
11 a.m. Tournament play begins

6 p.m. Day's last game begins
Sunday, March 13:
10 a.m. Day's tournament play begins

3 p.m. Last game begins
Special Olympics Indiana provides year-round sports training and athletic competition in over 21 Olympic-type sports for children and adults with intellectual disabilities, reaching nearly 12,000 athletes across Indiana. The organization receives no federal or state funds, relying entirely on corporate, civic and individual donations. For more information about Special Olympics Indiana, call (317) 328-2000 or visit the organization's Web site.
(top photo courtesy: Paul Sepaniak/Future-Pros Photography)
Back