"Pray for Tom DeLay?," Asks Prof. Ken Bode
March 18, 2005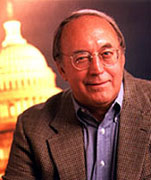 March 18, 2005, Greencastle, Ind. - "Pray for Tom DeLay. This is not my advice. This is an urgent alert issued on the Internet with the headline: 'Rep. Tom DeLay Under Fire, Christian Statesman Targeted," writes Ken Bode, Eugene S. Pulliam Distinguished Visiting Professor of Journalism, in today's Indianapolis Star. "It is possible that DeLay needs your prayers because the GOP House majority leader is indeed taking incoming fire these days. It happens that this high-ranking lawmaker has a persistent problem with ethics. Three times in the last year he has been admonished for official misconduct. Then there is the long-running investigation back home in Texas that threatens DeLay with a criminal felony indictment for skirting the laws regulating campaign finance."
The op-ed by Professor Bode continues, "DeLay, who is known as 'The Hammer,' has fashioned his political career on the Machiavellian principle that it is better to be feared than loved. As his power grew, so did his determination to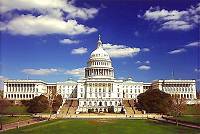 build a permanent Republican majority in Washington. Nothing wrong with any of that. However, DeLay's problem is not uncommon in Washington. As power rows so does the notion that legal and ethical constraints are meant for others. The Chicago Democrat Dan Rostenkowski spent a little time in a minimum-security federal prison for acting on that idea."
Dr. Bode, former senior political analyst for CNN and the former host of PBS' Washington Week in Review, examines the controversies that have brought scrutiny to DeLay. In summary, he states, "DeLay recently issued a statement saying the revelations of his trips to England and South Korea are not ethical lapses. Luxury travels with lobbyists paid for by gambling interests? Junkets to South Korea paid for by registered foreign agents? How long will GOP members in the House tolerate these embarrassments? To

paraphrase Hunter S. Thompson, Tom DeLay is beginning to look like a farmer with terminal cancer trying to borrow money on next year's crop. Pray for Tom DeLay. But stay tuned."
Read the complete essay at College News.org.
Other recent columns by Ken Bode, who will be inducted into the Indiana Journalism Hall of Fame in April (read more here), can be accessed here, here, here, here, here, here, here,here, here, and here.
Source: Indianapolis Star
Back