AJ Feeney-Ruiz '04 Appointed Communications Director for Indiana's Secretary of State
March 28, 2005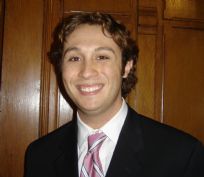 March 28, 2005, Greencastle, Ind. - AJ Feeney-Ruiz has been appointed communications director for Indiana Secretary of State Todd Rokita. A news release states, "The 2004 graduate of DePauw University has worked in several capacities within government in both Washington, D.C. and Indiana and is currently a student at Indiana University School of Law - Indianapolis."
"AJ brings a great deal of energy to the position at a time when this office is as busy as it has ever been," says Rokita. "He possesses experience and professionalism beyond his years. His enthusiasm and organization will be welcome as we continue our work for the people of this great state."
While in Washington, Feeney-Ruiz held positions with the press office for the U.S. Speaker of the House, the Leadership Institute's Center for Print and Broadcast Media, and the Media Research Center and worked in governmental relations for the Cellular Telecommunications and Internet Association. Most recently, he served as fundraising director for a U.S. Senate campaign.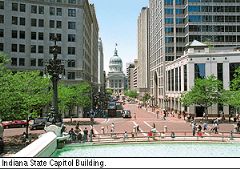 "I am extremely thankful and excited to be given this opportunity," says Feeney-Ruiz. "I look forward to living up to the high expectations that have been set out for me."
You can send an e-mail to AJ Feeney-Ruiz by clicking here.
Back