"Rising Star" Tim Collins '78 in Financial Times of London
March 28, 2005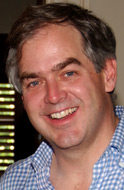 March 28, 2005, Greencastle, Ind. - "Tim Collins, a rising star of the global private equity world, aims to develop a wide-ranging investment vehicle through the partial float of his Ripplewood buy-out group," begins a story on the 1978 DePauw University graduate published in today's Financial Times of London, England. "'Our ambition is to create something like a Berkshire Hathaway ... especially in Japan and Europe where it doesn't exist,' Mr. Collins said at the launch of the initial public offering of RHJ International. The float of RHJ International in Brussels on Euronext, the pan-European exchange, is highly unusual in private equity, where companies rarely move to public control. It will generate extra capital for Ripplewood to buy and operate companies in Japan, where it does about half its business, and help it expand in Europe and the U.S."
The text notes, "Mr. Collins, head of New York-based Ripplewood, made his name by co-leading a pioneering purchase, restructuring and float of Japan's state-owned and bankrupt Long-Term Credit Bank, turning it round and renaming it Shinsei. The Ripplewood-led consortium spent about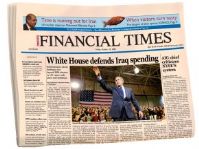 Dollars 1bn on the bank in 2000 and subsequently sold two-thirds of their shares for well over Dollars 5bn, making it one of the most profitable private equity deals ever. Mr Collins will work part-time for RHJ International and hold nearly 9 per cent of its shares while continuing with his interests at Ripplewood's other ventures."
Access the complete story (a registration is required) at the Financial Times' Web site. Read more about Tim Collins in this previous story.
Back