States Have a "Political Addiction to Gambling," Says Prof. Ken Bode
April 1, 2005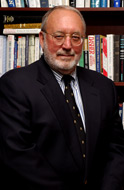 April 1, 2005, Greencastle, Ind. - "The week that more Americans gamble than any other each year is the one when we all fill out our brackets for the NCAA men's basketball tournament. That's the week I found myself on a slow road trip back East, passing through red states and blue, picking up local news on the radio and local newspapers at the truck stops," writes Ken Bode in today's Indianapolis Star. The Eugene S. Pulliam Distinguished Visiting Professor of Journalism at DePauw University continues, "Whatever the cultural or values differences in the red/blue dichotomy, one thing they all have in common is a political addiction to gambling."
In his weekly op-ed for the newspaper, Dr. Bode writes, "It doesn't matter who is in the saddle, Republicans or Democrats, legalized gambling has become a painless revenue stream that enables politicians to meet their budgets without raising taxes. Only eight states raised taxes in 2004; 30 considered gambling proposals."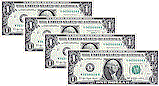 The professor provides a state-by-state account of his travels and each destination's relationship with gambling. One example: "In Delaware, where they are considering riverboats, the Republican House majority leader told the New York Times, 'Gambling revenues are like free money.' But it is not entirely free. The state's human services division estimates that 17 percent of Delaware's residents are at risk of developing a gambling addiction, with the percentage of elderly much higher."
In conclusion, the former senior political analyst at CNN states, "Back home in Indiana. With our riverboats, we now rank fourth in the country in terms of casino tax revenue. But, as we know from this year's legislative session, there is an appetite for more. As in other places, the question is where to put them... We need a stadium for the Colts and need to figure out how to pay for it. My modest proposal is that we build a go-to-hell
stadium guaranteed to bring the Super Bowl to Indy and pay for it with a world-class casino in the basement. The Colts only use the place a few afternoons a year, but the casino could run 24/7 every day but Sunday. No slots on the Sabbath."
Read the complete essay at College News.org.
Other recent columns by Ken Bode, who will be inducted into the Indiana Journalism Hall of Fame on April 9 (read more here), can be accessed here, here, here, here, here, here, here, here, here, and here.
Source: Indianapolis Star
Back