World Premiere of Prof. Chris White's Two Character Play at Ball State University This Week
April 10, 2005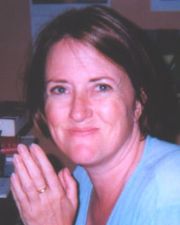 April 10, 2005, Greencastle, Ind. - "Ball State University will stage the world premiere of Two Character Play, written by New York playwright Chris White, now an English professor at DePauw University," notes an article on Ball State's Web site. It will run April 14-17 (Thursday through Sunday) and April 22-24 (Friday through Sunday) at BSU's Edward S. Strother Theatre.
Two Character Play "explores the nature of live theater itself," the story continues. "Focusing on the challenges of college students, including lead character Delia's (Danni Ireland) struggle with self-mutilation, the ensemble cast includes eight Ball State students."
"It's an extraordinary theatrical play," says Michael O'Hara, associate professor of theatre at Ball State and director of the production. "It has more than one ending, and the audience will play an important role in the performance... This is already a hot ticket to have. People are coming from all over the country to see this show. It's a chance for students to see why people still care about theater."
Professor White is an award-winning playwright with an M.F.A.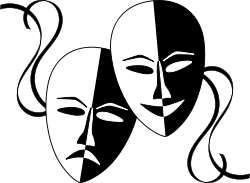 from NYU's Tisch School of the Arts. Her play was commissioned to serve as centerpiece for a new introduction to theatre digital textbook called Explore Theatre: A Backstage Pass. White's play is being documented every step of the way -- from inception to auditions to rehearsals to production -- for the DVD portion of the project (and will be published in the textbook as well). It is also being adapted into a screenplay which will be produced this summer as part of the digital textbook to allow students to engage in discussion with their instructors on the intersections and differences that both unite and divide film and live theatre.
"I asked the playwright, Chris White, to write a play about college students, for college students and their instructors, to be acted by undergraduate theatre majors," O'Hara writes in the play's program. "She took up that challenge and produced an extraordinary piece of contemporary theatre. She also 'threw down the gauntlet' to the student screenwriters who must adapt this story into a screenplay, and you will see why they face such a challenge shortly. For the moment, however, be prepared to see things tonight that you have probably never
before seen in a Strother theatre production."
O'Hara elaborates: "What must be bridged here are not distant times or far off places but rather the chasm between virtual or digital worlds and those of flesh and blood. Film, television, and live theatre all tell stories about people by using people -- writers, directors, designers, actors, and technicians -- to tell those stories. But this play asks 'how is live theatre different from recorded theatre, and why should we care?' You will provide an answer."
Read the article on the play by clicking here. For tickets to Two Character Play, call (765) 285-8749 or click here.
Back