Commencement Speaker Eric Schlosser Contributes Op-Ed to Today's New York Times
April 6, 2005
Also: More on DePauw's 166th Annual Commencement; Order Your 2005 Commencement DVD
April 6, 2005, Greencastle, Ind. - "The need for a corporate edict against slavery in the United States reveals just how bad things have become for farm workers," writes author and investigative journalist Eric Schlosser in today's New York Times. In an op-ed, Schlosser -- who will deliver this year's commencement address at DePauw University -- notes how the Coalition of Immokalee Workers, which represents farm workers in southern Florida, has ended a four-year boycott of Taco Bell after the company agreed to improve wages and working conditions. "But it also suggests that the fast food companies now sitting atop America's food system can prevent the sort of abuses that state and federal officials seem unwilling to address," Schlosser continues.
The author of the bestselling book, Fast Food Nation, writes, "Today the majority of America's farm workers are illegal immigrants. They often live in run-down trailers, sheds, garages and motels, where a dozen or so may share a room. Their status as black market labor makes them fearful of being deported, wary of union organizers and vulnerable to exploitation. The typical migrant farm worker is a young Mexican male who earns less than $8,000 a year."
Schlosser states that lawmakers have turned a blind eye to the problem, and the coalition's boycott against Taco Bell and its parent company, Yum Brands, was the only avenue to possible change. "With coalition members conducting hunger strikes and staging demonstrations in front of Taco Bell headquarters in Irvine, Calif., it seemed increasingly unwise for the nation's leading purveyor of Mexican food to be publicly linked with the exploitation of poor Mexicans. And the coalition's wage demand was by no means outrageous. It was asking for a pay raise of one penny for every pound of tomatoes picked -- the first major wage increase in Immokalee since the late 1970's."
In summary, Schlosser maintains, "Although farmers are often demonized in reports about migrant labor, it's important to point out that they are under tremendous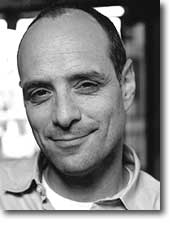 pressure from the leading fast food chains to reduce costs. Food-service companies now purchase the majority of fresh produce in the United States -- and farmers often believe that cutting wages is necessary to cut prices for their largest customers. Meaningful change, therefore, will have to come from the top... The failure of government to protect the weakest and most impoverished workers in the United States has left the job to corporations and consumers. Taco Bell deserves credit for acknowledging its responsibility on this issue. Now McDonald's, Burger King, Wendy's and Yum's other brands need to do the same."
Access the complete essay at the Times' Web site (a free registration is required). Read about Schlosser's scheduled appearance at DePauw's 166th annual Commencement, Sunday, May 22, 2005, here; and access video and audio clips in a recap of his November 11, 2003 Timothy and Sharon Ubben Lecture at DePauw here.
Back