"Justice Delayed May Not Be Justice Denied" in Killings of Civil Rights Workers 31 Years Ago, Says Prof. Ken Bode
April 22, 2005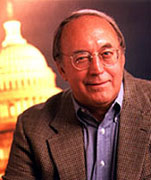 April 22, 2005, Greencastle, Ind. - "The murder trial begins June 13. The killings were committed in Philadelphia, Miss., 31 years ago," begins Ken Bode's weekly op-ed, published in today's Indianapolis Star. "In this instance justice delayed may not be justice denied, because this case has haunted a county in Mississippi with an unbearable hangover of guilt. Three young civil rights workers were murdered. They were part of Freedom Summer of 1964, a mobilization to get whites involved in Deep South voter registration."
Bode, Eugene S. Pulliam Distinguished Visiting Professor of Journalism at DePauw University, recalls the killings of James Chaney, Michael Schwerner and Andrew Goodman and of how his colleague at DePauw, "John Dittmer tells the story with brilliant brevity in his Bancroft Prize-winning book, Local People: The Struggle for Civil Rights in Mississippi." Yet, until now, "the state of Mississippi put no one on trial for murder," Dr. Bode writes.
In June, Klan leader and Baptist preacher Edgar Ray Killen -- who was indicted in 1967 for conspiracy to violate the civil rights of the three victims, but whose trial ended in a hung jury -- will stand trial for the killings. "A good part of the reason there will finally be a Mississippi murder trial is prize-winning Jackson Clarion-Ledger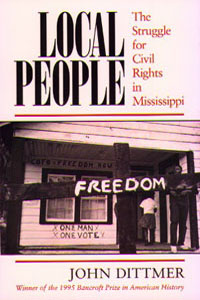 reporter Jerry Mitchell. You could wallpaper a house with the stories he has written about unresolved civil rights murders."
Bode, former senior political analyst at CNN, closes his essay by noting, "Soon Preacher Killen faces a serious day in court. And maybe, just maybe, Neshoba County, Miss., can begin to bury the past."
Read the complete text at College News.org.
Other recent Star op-eds by Professor Bode can be accessed here, here, here, here, here, here, here,here, here, and here. Bode was recently named ombudsman for the Corporation for Public Broadcasting.
Learn more about the work of John Dittmer, professor emeritus of history at DePauw, in this previous story.
Source: Indianapolis Star
Back