9/11 Commission Vice Chair Lee Hamilton '52 Discusses Homeland Security Challenges in USA Today
April 29, 2005
April 29, 2005, Greencastle, Ind. - "The toughest job in government," is setting priorities, Lee Hamilton, vice chairman of the 9/11 Commission and 1952 graduate, tells USA Today. Today's issue of the newspaper notes, "More than three years after 9/11, the federal government is throwing plenty of money at homeland security, more than $45 billion this year alone. What it hasn't done is figure out what to protect -- and what not to protect because of finite resources."
Hamilton, who served as a U.S. Congressman from Indiana for more than three decades, adds, "Politicians do not like to engage in the question of priorities because they can be wrong."
The newspaper states, "President Bush has requested $50 billion next year for homeland defense, spread among more than 30 agencies. But, as Hamilton and former governor Thomas Kean, the commission's chairman, pointed out, planning is piecemeal and ad hoc, and the government is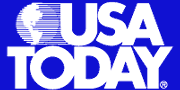 moving too slowly to follow many of the panel's key recommendations."
Access the article by clicking here.
Hamilton recently wrote an op-ed on the two year anniversary of the beginning of the Iraq war, and was appointed last month to a new federal election reform commission.
Back