Jerry Williams '54 Named to Hyde Park Capital Partners' Advisory Board
May 3, 2005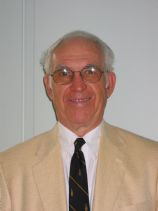 May 3, 2005, Greencastle, Ind. - Jerry L. Williams, a 1954 graduate of DePauw University, has agreed to serve as a director of the advisory board of Hyde Park Capital Partners, LLC. Williams is the founder and former chairman and president of Williams Securities Group, Inc.
"We are very pleased to have Jerry Williams join our advisory board," says John McDonald, senior managing director of Hyde Park Capital. "As we build our advisory board, we look for individuals like Jerry who have a long demonstrated history of success, an excellent reputation and strong relationships with companies and business leaders. Additionally, Jerry has relevant and valuable experience founding and scaling Williams Securities Group, one of the largest independent broker dealers in the Southeast prior to its sale to Robert W. Baird. We are honored by his association with Hyde Park Capital and we look forward to his participation as an advisory board member. Jerry Williams brings to Hyde Park Capital Partners a breadth of knowledge and experience in the realm of finance and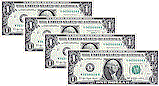 investments, along with a broad network of contacts in Florida and throughout the country."
"The principals of Hyde Park Capital, John Hill and John McDonald, are thoroughly educated and very experienced investment bankers whom I have known and worked with for the last few years," says Jerry Williams. "The opportunity to continue in the financial services industry with them and my good friend, Bill McBride, will be stimulating and beneficial to our clients. I feel fortunate to be part of the Hyde Park team."
A story posted at Yahoo! Finance notes, "Jerry Williams has extensive experience in investment banking and the securities industry over his long and illustrious career. In 1968, after ten years in the securities industry, he founded Williams Securities Group, Inc., a regional market maker and investment bank. In 1991, Mr. Williams sold his successful business to Robert W. Baird, Inc., and there served as senior vice president for the subsequent eight years." Williams currently serves as a director of Gemesis Corp., a manufacturer of gem quality diamonds.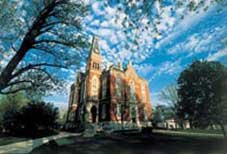 The article notes Williams' professional and volunteer service, pointing out, "As a member of the Capital Campaign Executive Committee for DePauw University, he participated in the largest fundraising campaign ever achieved by a liberal arts university ... Mr. Williams holds a B.A. degree from DePauw University and an M.B.A. in finance from The Wharton School."
Access the complete text by clicking here. Hyde Park Capital is an institutionally focused boutique investment bank serving the corporate finance needs of private and public companies primarily in the Southeast. Visit the firm online here.
Back