Entrepreneurial DePauw-Bound Student Athlete Profiled in Fort Wayne Journal Gazette
May 20, 2005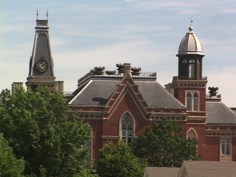 May 20, 2005, Greencastle, Ind. - "Asparagus isn't usually associated with teenagers, except maybe when it comes to a dislike for the green vegetable," notes an article in the Fort Wayne Journal Gazette. "Southern Wells sprinter/football star Daniel Stauffer not only eats the plant, but is an entrepreneur involved in harvesting it in his spare time. As a sixth-grader, the Raider senior took over the business from his parents, eventually purchasing 500 additional plants to raise the total to 1,500. He has been mowing the old perennial plants, picking the asparagus at the family farm during the spring and even selling and marketing his business in the community. Not coincidently, Stauffer's major at DePauw University will be in the business sales or marketing field," writes Greg Jones.
"If I wouldn't be going to DePauw to play football, I would be going to Purdue to study something in agriculture," Stauffer tells the newspaper. "It is a hard job, but my parents have taught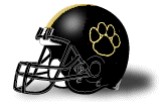 me a lot of work ethic, and that has spread to sports. In anything I do, I give it my best."
Jones notes, "A couple of weeks ago, Stauffer admitted to picking 53 pounds one night, 40 the next and 37 a third. 'Everything he does he is serious about,' said Southern Wells boys track coach Gary Paxson, who bought some asparagus from Stauffer a couple of years ago... [Stauffer's] nights from mid-April through mid-June are spent picking, as well as taking and filling orders. 'He will try to sell it to anyone,' Southern Wells football coach Mark Lefebvre said. 'He doesn't discriminate. He is marketing it at all times. But I don't eat the stuff'"
The reporter adds, "Stauffer holds school records in every race he has ran with the Raiders (100 meters, 200, 400 and 1,600 relay). He has eight ACAC first-place medals in the past three years in the 100, 200
and 400. As a running back in football, he has the school records for yards per carry in a season (11.0 in 2003) and career (9.4). He also has a school-best three kickoff returns for touchdowns, two against Jay County in 2003 (tying a state record)."
In addition, Jones notes, "Stauffer is student body president, Future Farmers of America president and in the top five in his class. 'He likes to be involved,' said Lefebvre, who also coaches track. 'He is a very gifted young man on the field and in the classroom and community.'"
Read the complete story by clicking here. Another article in Daniel Stauffer, in Indiana's Bluffton News-Banner, can be found here.
Back