Mark Roesler '78, Whose Client List Includes Marilyn Monroe and James Dean, Quoted in Denver Post
June 1, 2005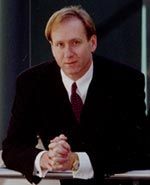 June 1, 2005, Greencastle, Ind. - "When you take a famous celebrity who is still famous decades after they're deceased, you're talking about something that has become a very valuable brand," Mark Roesler, chief executive officer of CMG Worldwide, Inc. and a 1978 graduate of DePauw University, tells the Denver Post. Roesler's company licenses the marketing rights to celebrities -- many of them deceased -- including Marilyn Monroe, Babe Ruth and James Dean. "It becomes like Coca-Cola. There's a level of goodwill there that people want to use," Roesler adds. The article examines how companies are increasingly using dead celebrities to pitch products.
William Porter writes, "Roesler's client list includes about 400 celebrities. Some, such as boxer Oscar De La Hoya, are alive. But about two-thirds are dead -- Jack Dempsey, Duke Ellington and Princess Diana among them. Roesler has cut deals for the families of deceased stars for a quarter century; his first clients were Elvis and James Dean. 'Someone like [Jack] Kerouac,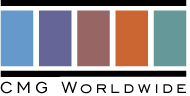 dead these many years, is still widely respected,' Roesler notes. 'Babe Ruth, whether as a symbol of the Curse of the Bambino or Yankee tradition, is a very constant image of power and instantly recognizable.'"
Read the story by clicking here, and visit CMG Worldwide's Web site here. Learn more about Mark Roesler in this previous story.
Back