Cable Industry Dodges Responsibility With New Campaign, Prof. Jeff McCall '76 Writes
June 4, 2005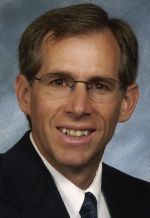 June 4, 2005, Greencastle, Ind. - "Other than flashy public-service announcements and larger rating icons, the cable industry takes no responsibility for content," writes Jeffrey M. McCall in today's Indianapolis Star. The professor of communication at DePauw and 1976 graduate of the University examines a new campaign by the cable television industry, which features public service announcements and enlarged rating-advisory icons, advising parents of children to: "Take Control. It's Easy." Dr. McCall says the effort "leaves parents wondering, 'Is that all there is?'"
The professor continues, "The NCTA should know better than to trot out these easy solutions to a complex problem. V-chip and blocking technology have been busts. Only 15 percent of parents have ever used V-chips to block programs. Most others never knew V-chips existed or how to operate them. The ratings system has been equally ineffective. Most viewers have no idea what the little letters like FV (fantasy violence) or D (suggestive dialogue) stand for. The worst failing, however, is that NCTA offers no help to the many children whose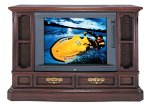 parents don't 'take control.'"
Instead, McCall argues, the cable industry needs to take its share of the responsibility for helping parents keep their children away from objectionable programming. "First, cable could channel questionable content to the 10 p.m.-6 a.m. period, like over-air broadcasters are currently required to do. Next, cable could provide a family-friendly package that would exclude those channels most likely to present indecent or overly violent content ... Better yet, as new Federal Communications Commission Chairman Kevin Martin would prefer, let customers select and pay only for the channels they want, in what is known as a la carte programming. At the least, reimburse viewers for the channels they want to block."
McCall concludes, "The cable industry dodged a major legal bullet in 2000 when the Supreme Court, by a narrow 5-4 decision, refused to restrict indecent cable TV content. At that time, the court preferred the less-restrictive blocking devices, as opposed to banning content, saying, 'the government cannot ban speech if targeted blocking is a feasible and effective means of furthering its compelling interests.' Given how poorly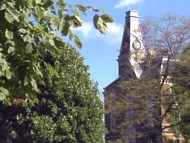 the blocking system has worked and that the compelling interest of protecting children is still valid, the cable industry would be well-advised to look closely at the words 'if' and 'effective' in that court statement."
Access the complete column at College News.org.
Jeff McCall was also quoted in a May 22 South Bend Tribune story on the cable industry's campaign.
Source: Indianapolis Star
Back