Oregon Newspaper Names Incoming Student 'Athlete of the Week'
June 9, 2005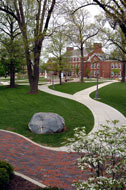 June 9, 2005, Greencastle, Ind. - Sid Walters, a senior at Cleveland High School in Portland, Oregon, is one of the "Athletes of the Week" profiled in the Oregonian. "Walters came on at the end of the year in the 800 meters. First, he came from behind to win the event at the Portland Interscholastic League district meet. Then he came back with a late kick again to take second at the OSAA Class 4A state championships at Hayward Field in Eugene. In that race, he ran a lifetime best of 1:54.44... He plans to run cross country and track at Division III DePauw University in Greencastle, Ind."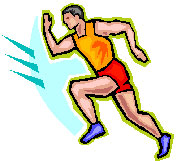 The column also notes, "Walters had some health problems during his junior year but 'trained with remarkable intensity to develop the speed and strength to race so well this season,' Cleveland coach Kent Siebold said. Walters will run at the Golden West Invitational in Sacramento, Calif., this weekend."
Access the newspaper by clicking here.
Learn more about DePauw's men's track program here, and visit the cross country team's Web page here.
Back