'Mississippi Burning' Case Begins New Chapter, as Prof. Ken Bode Previews Trial
June 10, 2005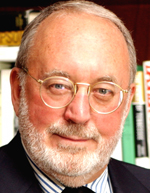 June 10, 2005, Greencastle, Ind. - "'In Neshoba County, Mississippi, the basement of the past is not very deep.' So said Florence Mars in the opening lines of her memoir of the 1964 Ku Klux Klan murders of civil rights workers Michael Schwerner, Andrew Goodman and James Chaney," writes Ken Bode in today's Indianapolis Star. "When proceedings begin Monday morning in the Neshoba County courtroom of Judge Marcus Gordon, the entire state of Mississippi will finally face the ghosts in that basement." Bode, Eugene S. Pulliam Visiting Professor of Journalism at DePauw University, previews the trial of Edgar Ray Killen, "a local Klan leader who allegedly organized the murders and for four decades has escaped punishment. Of all the violence in the civil rights era, this case galvanized the most national attention and stamped itself indelibly on the character of the county and the state."
The professor notes that a 1967 trial ended with a hung jury, "because the lone, holdout juror later said she could never vote to convict a preacher. In 1998, Sam Bowers gave an interview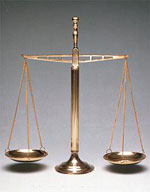 implicating Killen as the chief organizer of the Goodman, Schwerner, Chaney murders. That gave Mississippi Attorney General Mike Moore impetus to re-open the case. Armed with 40,000 pages of FBI reports, Moore warned those involved in the 1964 killings and still living that they could be witnesses now or defendants later. Though eight are still around, often living in the same houses with the same phone numbers they had then, the grand jury indicted only Preacher Killen."
Dr. Bode, a former senior political analyst for CNN, will be covering the proceedings. He writes, "Not everyone agrees this trial is necessary; some argue that it is not worth the trouble to put an 80-year-old man in prison for the last few years of his life. But support for the prosecution is strong in exactly the place where 40 years ago the local population closed ranks in support of the murderers. A local Neshoba coalition of blacks, whites and Choctaw Indians urged prosecutors to re-open the case. A new generation that had no liability in the original crime has a strong sense to make things right. There is common agreement on one point: All will depend on jury selection. The task will be to find jurors who have not already made up their minds."

Read the complete essay at College News.org.
Other recent Star columns by Ken Bode, who was inducted into the Indiana Journalism Hall of Fame in April, can be accessed here, here, here, here, here, here, here, here, here, and here. Bode recently appeared on MSNBC's Hardball with Chris Matthews. A story that includes video clips can be accessed here.
Source: Indianapolis Star
Back