Airflash Notes Prof. Kevin Howley's New Book
June 10, 2005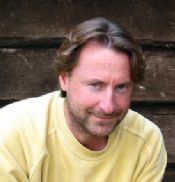 June 10, 2005, Greencastle, Ind. - "In his book, Dr. Howley examines a number of different community media such as radio, television and print media and looks at the ways they impact on the lives of those who produce and consume them," notes Airflash of Professor Kevin Howley's new book, Community Media: People, Places, and Communication Technologies. The volume by Howley, assistant professor of communication at DePauw University, has just been published by Cambridge University Press.
"The book combines original research with comparative and theoretical analysis, and includes four detailed case studies of community media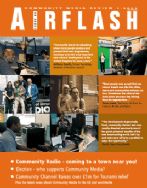 organizations," states a news item in the quarterly magazine published in the United Kingdom by the Community Media Association.
Access a PDF of the magazine by clicking here.
Kevin Howley was quoted in a Chicago Tribune analysis of today's celebrity obsessed culture. Read more in this previous story.
Back