Incoming Student Receives 'Drive Your Future' Scholarship
June 15, 2005
June 15, 2005, Greencastle, Ind. - Heather Politte, an incoming DePauw University freshman from Cadet, Missouri, is among 500 college-bound students who are receiving scholarships from Mercedes-Benz USA. Politte has been named as a recipient of a Drive Your Future Scholarship. The program grants $2,000, one-time scholarships to students who are the first in their families to attend college. The awards are designed to offset tuition and school expenses. Recipients were selected based on financial need and exceptional achievement in the areas of academic performance, leadership and school and community activities.
"It is extremely rewarding to have the opportunity to assist so many students across the country -- students who have demonstrated significant achievements despite financial hardship or personal obstacles," says Paul Halata, president and CEO of Mercedes-Benz USA. "Drive Your Future celebrates the accomplishments of these dedicated young people who will go on to shape our world through new inventions, the arts, technology, business and maybe even the automotive world. The principles of success - hard work, determination and a commitment to excellence - have served Mercedes-Benz well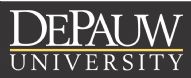 for over one hundred years and we hope to inspire the same ideals in our youth today."
Read more at Autochannel.com.
Back