Prof. Eric Silverman Examines Fatherhood on NPR Affiliate's Noon Edition
June 17, 2005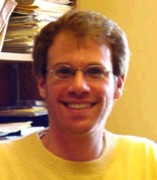 June 17, 2005, Greencastle, Ind. - "The study of fatherhood is relatively recent, cross-culturally," Eric K. Silverman, associate professor of sociology and anthropology at DePauw University, told Bloomington, Indiana National Public Radio affiliate WFIU's Noon Edition today. "A lot of anthropologists have investigated men, but to specifically look at fatherhood is a relatively recent phenomenon," the professor said, noting that studies of the subject have only begun in the last ten to twenty years.

[Download Audio: "Emergence of the Issue" - 587kb] "If you look at the fatherhood literature -- the kind of popular literature on fatherhood -- fatherhood, I think, really emerged as an important issue for contemporary American men in response to the great strides that feminism made," Silverman noted. "Feminism and the women's movement gave women the opportunity to consciously re-think their roles and to make choices that they perhaps didn't have in the past. And men, much later I think, reacted; it was a reactionary movement by redefining and asking themselves, 'OK, what do we want as fathers?'"

Dr. Silverman told the program his studies explore "What is a father and how do different cultures construct fatherhood; what do they think a father should do, how do you become a father, what are your interactions with children? ... Fatherhood is variable around the world." His research has taken him to New Guinea, and Silverman's experience there suggests

[Download Audio: "Fatherhood in New Guinea" - 512kb] "it is very difficult to say that a father is this, or a father is that... The other thing that my research in New Guinea does, and I mean this somewhat tongue in cheek, is tell me that I think fatherhood is pretty good in the United States today... The other thing that my research in New Guinea does is [it] causes me to almost chuckle at the unique quirks of fathering and fatherhood in the United States. That is, we do things which we are assume are universal -- the natural way to be a father -- and, in other cultures, they might be quite baffled by some of our own practices."
As an example, the professor says fathers in New Guinea would be "thoroughly amused" to learn that American fathers change diapers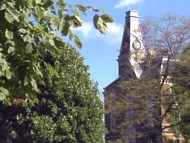 and help feed babies.

[Download Audio: "Cultural Differences" - 222kb]
The complete program is available for streaming or download from WFIU's Web site.
Past guests on Noon Edition have included Kerry Pannell, associate professor of economics and management at DePauw; Ted Rueter, assistant professor of political science; Jeff McCall '76, professor of communication; and Brett O'Bannon, assistant professor of political science.
A June 12 op-ed byEric Silverman on the state of public education can be accessed here.
Source: WFIU (NPR)/Bloomington, Ind.
Back