Supreme Court Denial of Proposed Changes in Media Ownership Rules Applauded by Prof. Kevin Howley
June 22, 2005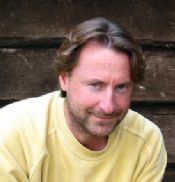 June 22, 2005, Greencastle, Ind. - "Supporters of media reform won an important victory on June 13 when the Supreme Court denied the Federal Communication Commission's appeal on revised media ownership rules," writes Kevin Howley, assistant professor of communication at DePauw University, in a letter published in the Indianapolis Star. "The decision upholds a ruling by the 3rd District Court of Appeals that found the FCC's proposed rule changes would undermine the public interest. In doing so, the high court sided with millions of Americans who seek a more diverse, responsible and accountable media system."
Dr. Howley concludes, "In an era of unprecedented media consolidation, the court's decision holds the line against a regulatory regime that encourages monopoly ownership of the public airwaves and places far too much editorial power in the hands of corporate executives. Rather than stifle unpopular opinions and discourage dissent, a lively, vibrant media culture supports diverse voices and welcomes a variety of perspectives.

The Supreme Court decision validates this important principle of American democracy."
Access the letter at the Star's Web site by clicking here.
Back