Prof. Ken Bode: Verdict in Mississippi Fails to Douse Burning Embers
June 24, 2005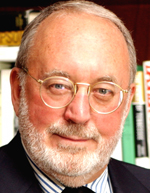 June 24, 2005, Greencastle, Ind. - The Mississippi trial of Edgar Ray Killen, who was charged in the 1964 killings of three civil rights workers, "was unfinished business for the country, especially for Mississippi and most particularly for Neshoba County, where the murders took place," writes Ken Bode in today's Indianapolis Star. Bode, Eugene S. Pulliam Distinguished Visiting Professor of Journalism at DePauw University, covered the trial. "Last week in Judge Marcus Gordon's courtroom was part trial, part exorcism. In his closing argument, District Attorney Mark Duncan told the jury that for 41 years, 'It's been Edgar Ray Killen and his friends who have written the history of Neshoba County. You can either change the history Edgar Ray Killen and the Klan wrote for us, or you confirm it.'"
Dr. Bode states, "As much as this small-town preacher and sawmill operator was on trial, so were the White Knights of the Ku Klux Klan." He writes of the defense's attempts to sway the jury toward a deadlock. However, "The tipping point in the case came when the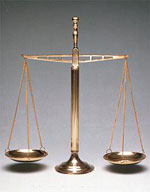 prosecution team asked the judge to allow a finding of manslaughter as well as murder: 'in case jurors believe the Klansmen didn't initially intend to murder the three civil rights workers.' And the jury chose manslaughter, a negligent act, not purposeful. Hearing the evidence and arguments on both sides, it is hard for me to conclude that Edgar Ray Killen was guilty of anything but murder. He assembled the lynch mob; he laid out the plan; he passed on the order from the Grand Wizard for 'elimination;' he located the burial site and found a bulldozer operator to shovel the bodies into the graves; he even instructed his Klan cronies to buy rubber gloves for the wet work ahead. Trial testimony was strong and unrefuted on all these points. Is this not pre-meditation?"
The professor concludes, "Still living are those seven other Klansmen who were involved in the murders on June 21, 1964. All were offered immunity to testify in this trial. The attorney general told them to be witnesses today or defendants in the future. All continued to stonewall. One consequence of this verdict is the strong probability that none of them will ever be prosecuted."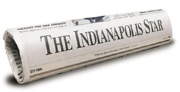 Read the complete essay at College News.org.
Ken Bode's other recent op-eds can be accessed here, here, here, here, here,here, here, here, here, here, and here. He contributed a review of the new book, The Survivor: Bill Clinton in the White House, to Sunday's Boston Globe. Read more here.
Source: Indianapolis Star
Back