It's Official: Karen Koning AbuZayd '63 to Lead UN Relief Agency for Palestinian Refugees
June 29, 2005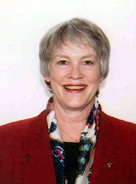 June 29, 2005, Greencastle, Ind. - Karen Koning AbuZayd, a 1963 graduate of DePauw University, will lead the United Nations Relief and Works Agency (UNRWA), "which has been the main source of support for Palestinian refugees for the past 55 years," reports the People's Daily of China. The appointment, which was reported to be in the works over the weekend, was formally announced yesterday by UN Secretary-General Kofi Annan.
The story adds, "AbuZayd had been UNRWA's deputy commissioner-general for the past five years and is currently acting commissioner-general since Peter Hansen of Denmark relinquished the post in March. Before joining the agency, she worked for 19 years for the UN High Commissioner for Refugees (UNHCR). In a statement issued by his spokesman, Annan voiced his delight that AbuZayd has agreed to serve a full three-year term as the head of UNRWA. 'The secretary-general believes that under her leadership UNRWA will carry out its mandate and fully live up to its responsibilities, during a period which, we all hope, will see decisive progress towards lasting peace between Israelis and Palestinians, based on United Nations resolutions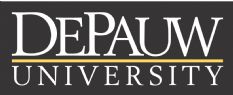 and a negotiated settlement of all outstanding issues, including the refugee problem,' the statement added."
Access the article online by clicking here.
DePauw awarded AbuZayd an honorary degree in 2001. Video of the presentation is embedded below.
Back