Supreme Court Ruling on Eminent Domain an "Outrage" and "Classic Mistake," Prof. Ted Rueter Opines
July 1, 2005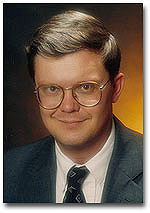 July 1, 2005, Greencastle, Ind. - "Last week the United States Supreme Court ruled that your home is not your castle," begins an op-ed column by Ted Rueter in Bloomington, Indiana's Herald-Times. Rueter, assistant professor of political science at DePauw University, continues, "Last week the United States Supreme Court ruled that your right to own a single-family home or a small business pales in comparison to a city's right to smash your property to construct a casino, an office building, a strip mall, a high-rise condo, or a Wal-Mart -- all in the name of increased tax revenues and 'economic development.' The Supreme Court's decision is an outrage."
The 5-4 decision in the case of Kelo v. City of New London, Dr. Rueter writes, "paved the way for New London, Connecticut and its private economic development partner to seize homes along the Thomas River, using the power of eminent domain... In a biting dissent, Justice Sandra Day O'Connor argued that 'the words 'for public use' do not realitically exclude any taking, and thus do not exert any constraint on the eminent domain power'... O'Connor also noted that the decision favors the powerful over the powerless, and the rich over the poor: 'The specter of condemnation hangs over all property,' she avowed. 'Nothing is to prevent the state from replacing any Motel 6 with a Ritz-Carlton, any home with a shopping mall, or any farm with a factory.'"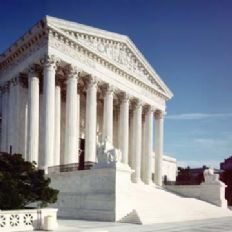 The professor notes, "Fortunately, a number of states already have restrictions on these legalized land grabs." But, in conclusion, he opines that the high court's ruling represents "one of its classic mistakes, ranking with Scott v. Sanford (1857), which sanctioned slavery, and Plessy v. Ferguson (1896), which sanctioned 'separate but equal.' Fortunately, both cases were eventually overturned. Kelo v. City of New London deserves the same fate."
Access the complete essay at College News.org.
Ted Rueter, who also serves as director of Noise Free America, is quoted in a new Utne magazine article on noise pollution. Learn about Rueter's other recent opinion columns here, here, here, here, and here.
Source: Bloomington (Ind.) Herald-Times
Back