Indiana's Secretary of Commerce to Speak at DePauw and Receive McDermond Medal October 13
July 17, 2005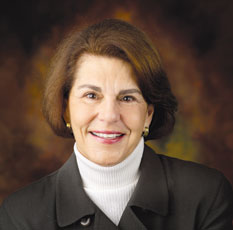 July 17, 2005, Greencastle, Ind. - Indiana's first Secretary of Commerce, Patricia R. Miller, will receive the Robert C. McDermond Medal for Excellence in Entrepreneurship when she comes to the DePauw University campus on Thursday, October 13. Miller, who oversees the newly-created Indiana Economic Development Corporation, will deliver a McDermond Honorary Lecture at noon in the ballroom of DePauw's Memorial Student Union Building. The event is free and open to all.
In 1982, Miller and her friend, Barbara Baekgaard, decided that women needed better choices in fine luggage, handbags, and accessories. The two scraped together $500 and turned their idea into a company. Today, Vera Bradley Designs generates over $70 million a year in sales and employs approximately 120 workers.
Pat Miller has used her business success to improve the lives of others. In 1998, after Miller and Baekgaard lost a close friend to breast cancer, they co-founded the Vera Bradley Foundation for Breast Cancer to help women cope with the disease and one day find a cure. Over the years, Miller has been recognized many times for her entrepreneurial skills and service to her community. The Indiana Chamber of Commerce named Miller its "Business Leader of the Year" in 1997. In 2002, she received the "Spirit of Philanthropy Award" from Indiana University Purdue University Indianapolis.
"Pat Miller is one of the great business success stories in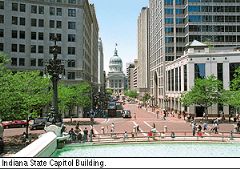 our state," Indiana Governor Mitch Daniels said when he announced Miller was joining his team. "With $500 and a dream, she and her best friend created a company known nationwide. She understands business issues from the business side of the table and will help me sell Indiana to business leaders across the country and around the world. She can also help us get all of state government aligned so that growing the Indiana economy is Job One for every single person in our administration."
Previous recipients of the McDermond Medal for Excellence in Entrepreneurship have included Jeff Smulyan, chairman and president of Emmis Communications; and Richard M. Schulze, founder, chairman and CEO of Best Buy.
Back