Prof. Ted Rueter Weighs In on Wal-Mart in Newspaper Op-Ed
July 15, 2005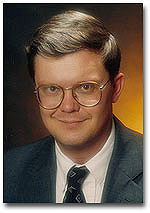 July 15, 2005, Greencastle, Ind. - "The next time you're tempted to go to Wal-Mart for the convenience and the low, low prices, don't," advises Ted Rueter, assistant professor of political science, in today's edition of Bloomington, Indiana's Herald-Times. "Economic justice, community sustainability, workers' rights, gender equality, and the American national interest are all far more important," writes the professor in his bi-weekly op-ed column.
Dr. Rueter notes that "Wal-Mart is the world's largest corporation, having recently surpassed General Motors and ExxonMobil. In 2003, it took in nearly $250 billion in revenue -- more than the entire GDP of Israel and Ireland combined. It generates nearly $7 billion a year in profits... It is the world's biggest seller of groceries, jewelry, photo processing, dog food, and vitamins -- and it's now moving into gasoline, banking, used cars, flower delivery, banking, and Internet access. Five of the ten richest people in the world are Waltons."
The professor states, "I have never spent a dime at Wal-Mart. And I never will.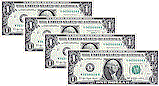 Why? Let me count the ways," and proceeds with a list of criticisms. Among them, Rueter maintains Wal-Mart pays low wages, destroys local businesses through "predatory pricing" and is the world's largest importer of Chinese-made products.
View the complete column at College News.org. Learn about Ted Rueter's other recent opinion columns here, here, here,here, and here.
Source: Bloomington (Ind.) Herald-Times
Back