DePauw Junior Quoted in USA Today
July 12, 2005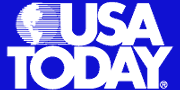 July 12, 2005, Greencastle, Ind. - "Mike Morris, 20, a pole-vaulter at DePauw University in Greencastle, Ind., says the introduction of Nintendo 64 in 1996 was a seminal event in his generation's childhood," writes Dennis Cauchon in USA Today. "It introduced 3-D graphics, the joystick and the ability to play 'shoot 'em up' games that allowed competing against friends. Almost overnight, play in his neighborhood shifted from outdoors to indoors. Some kids never really came back out, he says. Even those who did had their habits changed." Cauchon's article,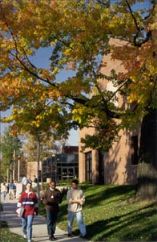 published in today's newspaper, is headlined "Childhood pastimes are increasingly moving indoors."
The text continues, "Morris [who will be a junior this fall] often works out three hours a day at the gym, then returns to his dorm to play the Halo combat game against 20 fellow students sitting in their own dorm rooms nearby. 'My college memories are more likely to be a great move I put on to kill someone in Halo than a great move in pick-up basketball,' he says. 'It's kind of sad in a way.'"
The story notes a decline in young Americans' participation in outdoor activities -- such as fishing and playing baseball -- at a time when video games have been taking up more free time. Read the complete text by clicking here.
Back