Composition by Kevin James '83 Premieres on WNYC
July 21, 2005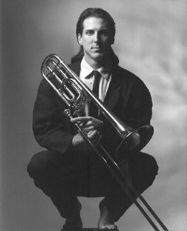 July 21, 2005, Greencastle, Ind. - New York's WNYC will present the premiere of a work by composer Kevin James, a 1983 graduate of DePauw University, on today's edition of the program Soundcheck. The new work, "Horobi No Naka Kara," will be perfomed by the WNYC Young People's Radio Choir in a broadcast that begins at 2 p.m. Eastern time, 1 p.m. Central.
James' composition is being presented in conjunction with this year's 60th anniversary of the bombing of Hiroshima. "In my study of all of the available first-person responses to the Hiroshima bombing, even more than the horror of the event itself I was struck by the resilience of the people of Hiroshima and the focus of their writing on the children," James writes of his new work. "But that is where the mind is drawn in the face of such overwhelming devastation, just as my mind was drawn, as I read, to my own children. Even to have rebuilt the city of Hiroshima in the wake of the bombing, to me represents an awesome display of courage. And it is in that spirit that I chose the two texts for this piece -- one defiant and indignant, the other simple, resilient and powerful -- to be sung by the unaccompanied children's choir, with whispered chants and each voice part in it's own individual key on an incomplete,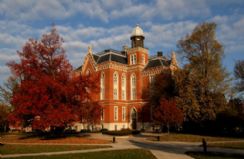 always-rising modal scale."
The radio station notes that James' new composition "will also be performed as part of the choir's Transient Glory Music Festival on August 13 at NYU's Frederick Loewe Theater."
Tune in to 93.9 FM in the New York City area, or visit WNYC's Web site, where you can hear streaming audio of today's program. Read more about Kevin James in this previous story.
Back