TV Networks Need "Visionary Leadership and Risk-Taking" to Regain Audience, According to Prof. Jeff McCall '76
August 14, 2005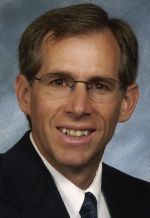 August 14, 2005, Greencastle, Ind. - In the wake of the death of ABC's Peter Jennings and the departure of anchors Tom Brokaw and Dan Rather, "Turning network news around will take visionary leadership and risk-taking -- something that has been in short supply at the networks for more than 20 years," writes Jeff McCall in the Indianapolis Star. "Successful moves in broadcast news have always been characterized by guts, not by gimmicks," adds McCall, professor of communication at DePauw and 1976 graduate of the University.
In the op-ed column, Dr. McCall points to the man who brought Jennings to American network television, "former ABC News president Elmer Lower. When Lower took the helm of ABC News in 1963, ABC trailed CBS and NBC by wide margins in news ratings, budgets and prestige. Bona fide journalistic talent of that time had no confidence that ABC had the commitment or resources to ever build a legitimate news organization. Thus, as Lower wrote in correspondence this summer, he 'had to search in some unlikely places for recruits.'"
Jennings was brought in from Canada, and Lower also hired other young upstarts such as Ted Koppel, Frank Reynolds, and Sam Donaldson. "These young untested but
talented nobodies were groomed and guided, and they established the framework for ABC's eventual success and parity with the other networks for years to come. Without Lower's keen eye for talent, and the patience to let that talent develop, ABC might well have abandoned its news division."
Noting that network news audiences have shrunk by more than a third in the last decade, Professor McCall states, "Many major developments in broadcast news have been characterized by leaders willing to change the accepted way of doing things ... Ted Turner announced plans to begin the Cable News Network in 1978, when only 18 percent of the country even had access to cable. CNN signed on in 1980 and lost money for years, but Turner pushed his initiative and gave the country 24-hour access to television news. Today, FOX News Channel, headed by Roger Ailes, has emerged to overtake CNN and MSNBC on cable with a personality-driven news lineup that appeals to the many Americans who believe that mainstream news is not 'fair and balanced.'"
McCall writes, "Despite declining ratings, the Big Three networks are still important to the nation in that they help establish a national news agenda. Some 30 million Americans watch early evening network news. B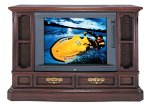 y comparison, the number one cable news show is FNC's O'Reilly Factor, with a nightly audience of about 2.5 million. To stop their decline, the networks must challenge the old way of doing things, but without resorting to gimmicks or creating a circus."
Read his entire essay at College News.org.
Jeff McCall was a guest on the August 1 edition of FOX's O'Reilly Factor. Learn more, and access video clips from the program, in this previous story.
Source: Indianapolis Star
Back