Riley Ray Chiorando '95 Offers Tips for "99-Cent Archaeologists" in Los Angeles Times Magazine
August 22, 2005

August 22, 2005, Greencastle, Ind. - "Visiting any of the 225 99 Cents Only Stores in California, Nevada, Arizona and Texas is a lesson in product cycles," writes Riley Ray Chiorando, a 1995 graduate of DePauw University, in the Los Angeles Times. His essay, entitled "The 99-Cent Archaeologist," is published in the Times' magazine. "When a trend, a product or a celebrity's time is long past, the terminus of its slide is often a 99 Cents Only shelf. Walking the aisles -- as we did recently at the North Hollywood, Miracle Mile, West Hollywood and Hollywood locations -- offers an undeniable glimpse of who and what is no longer hot."
Chiorando asserts, "The 99 Cents Only Store is honest. It's absolute. It's astounding in its simple and accurate measure of what, at the moment, is circling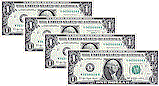 the pop-culture drain. Anna Kournikova, the Backstreet Boys, the Barbi Twins -- no matter how high-flying they once were, today they're available for less than four quarters, plus tax. Rarely has truth been so affordable."
Read the complete text, which compiles a humorous listing of what can be found for 99 cents, by clicking here.
Back