Noted Bioethics Expert Gilbert Meilaender to Present Burleigh Lecture September 28
August 26, 2005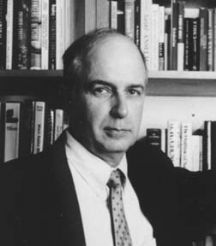 August 26, 2005, Greencastle, Ind. - Gilbert Meilaender, a member of the President's Council on Bioethics and Richard & Phyllis Duesenberg Professor of Christian Ethics at Valparaiso University, will come to the DePauw University campus on Wednesday, September 28. Dr. Meilaender will deliver the Burleigh Lecture at 7:30 p.m. in Watson Forum of the Pulliam Center for Contemporary Media. The event is free and open to all.
Professor Meilaender, who has published eleven books and numerous articles, has taught since 1996 at Valparaiso University. Previously, he had taught at the University of Virginia and at Oberlin College.
Meilaender's books include Bioethics: A Primer for Christians, Working: Its Meaning and Its Limits, Things That Count: Essays Moral and Theological, and The Taste for the Other: The Social and Ethical Thought of C.S. Lewis. He served as an associate editor for the Journal of Religious Ethics,
as an associate editor for Religious Studies Review, on the editorial board of the Annual of the Society of Religious Ethics, on the editorial board of Dialog, and on the editorial advisory board of First Things.
"Gilbert Meilaender, a pillar of common sense and uncommon wisdom, finds in the many surfaces of everyday life the deepest truths of the human condition," states Leon R. Kass, the Addie Clark Harding Professor in the Committee on Social Thought and the College at the University of Chicago. "His essays are wonderfully thoughtful, well argued, and gracefully written. One learns something important from him on almost every page about marriage, parenthood, friendship, politics, and man's relation to the divine. No one writing today about these matters does it better."
Visit DePauw's Office of Spiritual Life by clicking here.
Back