Sunday Afternoon Recital Introduces New DePauw Opera Director Keith Tonne
August 30, 2005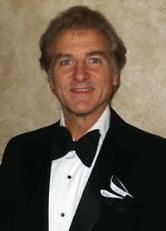 August 30, 2005, Greencastle, Ind. - The DePauw University School of Music's 121st season opens this Sunday, September 4, with an afternoon vocal recital by tenor Keith Tonne. Beginning at 3 p.m. in Thompson Recital Hall, Tonne, the new director of the DePauw Opera, will be accompanied by May Phang, professor of piano. The concert features works by Beethoven, Handel and Fauré and is free and open to the public.
"I came here during the summers when my brother-in-law (composer David Ott) was on the faculty in the 1980s," says Tonne of the University. "DePauw is a place where I've always wanted to teach."
Before his move to Greencastle, Tonne spent eight years as the leading lyric tenor at the Darmstadt State Opera in Germany, where he performed over thirty roles. Tonne has also appeared as a soloist with many orchestras in both the United States and Europe, including an appearance at Lincoln Center as tenor soloist in the Mozart Requiem.
Tonne received both his Bachelor and Master's degrees from Indiana University before holding teaching positions at Jacksonville State University, Indiana University at Fort Wayne and Michigan State University.
For the afternoon recital, Professor Tonne will present a varied
program that also aims to be accessible. "Much of the music consists of works that I've never done before in a broad variety of languages," he says. "The songs are great and accessible music that our students will be working on throughout the semester."
Following the recital, Tonne will begin preparing for this year's DePauw opera production, Mozart's The Magic Flute, which will run from March 2–5, 2006. A true classic of the opera repertoire, the work's performance honors the 250th anniversary of Mozart's birth.
Visit the DePauw School of Music online by clicking here.
Back