Low Power FM Offers "Welcome Relief" to Radio Listeners, Writes Prof. Kevin Howley
August 30, 2005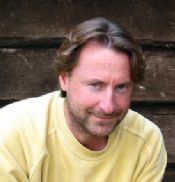 August 30, 2005, Greencastle, Ind. - "Thanks to community organizing efforts across the country, Congress might soon consider legislation to defend and enhance low power FM (LPFM). For local communities, LPFM offers a welcome relief from uninspired, commercially saturated radio," writes Kevin Howley, assistant professor of communication at DePauw University, in the Indianapolis Star. "A grassroots alternative to commercial broadcasting, LPFM encourages nonprofits, religious organizations, schools and other community groups to reclaim the airwaves and truly serve the public interest," Howley continues in a letter to the editor.
The professor calls on citizens to contact their senators and congressional representative to show their support for "creating a viable LPFM service. Media

reform is fast becoming an issue politicians can no longer ignore. And media activism has made LPFM a reality in hundreds of communities around the nation. Legislation that protects and expands LPFM will enable thousands more communities to do the same," Dr. Howley states.
Read the complete message at the newspaper's Web site. Kevin Howley is the author of Community Media: People, Places, and Communication Technologies. Learn more in this previous story.
Back