William Dugan Jr. '60 Receives 'Rural Health Practitioner of the Year' Award
August 31, 2005
August 31, 2005, Greencastle, Ind. - William M. Dugan Jr., M.D., co-founder and president of Community Cancer Care in Indianapolis and a 1960 graduate of DePauw University, is the recipient of the Rural Health Practitioner of the Year Award. National Rural Health Association's 28th Annual Conference in New Orleans, the award recognizes the rural health leader whose dedication and commitment exemplifies the highest standards of rural health care and service. (photo at left shows Dr. Dugan accepting the award from NHRA President Hilda R. Heady).
Dr. Dugan was honored for his outstanding contributions made to health care in rural areas during the last 23 years, and is the first specialist to win the award.
"I've been a practicing medical oncologist for over 36 years, and the most gratifying work I have done is what I do in the rural hospital setting every week," he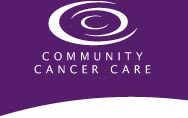 says. "Hardly a day goes by that a patient doesn't thank me for not having to drive long distances to receive cancer care. I accept this award on behalf of my co-founder, Sara Edgerton, and our dedicated staff because I did not do this alone. They have all been in the trenches with me. Most of all I accept it on behalf of the local physicians and nurses in the communities who share our passion for providing quality cancer care and the many cancer patients in Indiana that our team has been able to care for."
Dugan and Edgerton believed that any patient -- regardless of where they live -- should have access to the best cancer care available. Today, because of their unique vision, cancer patients in 23 rural and underserved communities in Indiana have access to state-of-the-art cancer programs at local hospitals. Services include diagnosis and treatment, prevention and detection initiatives, symptom management intervention, quality-of-life programming, patient access to research protocols, cancer registry services and continuing education for local physicians and nurses.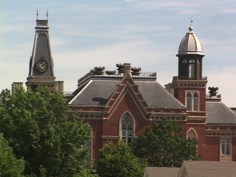 Community Cancer Care has successfully built a network that brings quality healthcare to rural populations, including Putnam County. Dugan and Edgerton started the oncology program at Putnam County Hospital (Greencastle) in 1985.
"The greatest thing we have done is build an infrastructure that is present 24 hours a day, 365 days a year. I compare it to the triage model used in the military. We assess the needs of the cancer patients locally and treat them accordingly. If their illness warrants further specialty cancer care that we cannot provide at the local hospital, we send them to the appropriate center of excellence," Dr. Dugan explained.
He also noted that Community Cancer Care has been able to weather the turbulent waters of healthcare without reliance upon revenues from pharmaceutical companies, government grants or other outside funding. "Our mission and vision are consistent with delivering quality healthcare in rural settings," Dr.

Dugan said. "And, it's been very easy to implement change and new ideas rapidly in the rural setting. That enables us to utilize new technology."
Dr. Dugan is also an assistant clinical professor at the Indiana University School of Medicine, co-founder of the Quality of Life Foundation, a practicing physician at six rural hospital oncology sites (including Putnam County Hospital), an active cancer researcher and a provider of educational programs to patients, families, physicians and nurses.
Learn more about Community Cancer Care by clicking here.
Back