The Roots In Concert at DePauw September 18
September 5, 2005
September 5, 2005, Greencastle, Ind. - Nominated for 'Best Group' at the 2005 BET Awards, "The Roots' live shows are among the best in the business," asserts All Music Guide. On Sunday, September 18, the hip-hop group will bring its music to DePauw University for an 8 p.m. performance in Kresge Auditorium. DePauw senior David McMillin, whose new CD is being released this week, will open the show.
Tickets are $12 for DePauw students, faculty and staff, and are available in the Office of Campus Life in the Memorial Student Union Building. The general public can purchase tickets for $20 through Ticketmaster. Seating will be general admission; doors open one hour before the show.
"The power of this band to move feet as well as minds remains undiminished," the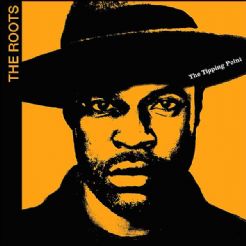 BBC opined in a review of The Roots' 2004 compact disc, The Tipping Point. The band's first recording, Organix, was released in 1993. Other discs include Phrenology and Things Fall Apart.
"They are truly a hip-hop BAND," wrote Brett Berliner of The Roots in Stylus. "They don't sound like a band with a rapper, they sound like a folk group with an infusion of hip-hop. Many of their songs sound like live versions of a song that we may consider pure hip-hop, while others show their influences, from 70's rock to funk music." Visit The Roots' official Web site here.
The Roots' DePauw appearance is co-sponsored by Union Board, the Committee for Lation Concerns, Resident Student Association, Office of Multicultural Affairs, and Student Services. For more information, send an e-mail here or call (765) 658-4852.
Back