Former Congressman Phil Sharp '64 Appointed President of Resources for the Future
September 10, 2005
September 10, 2005, Greencastle, Ind. - Phil Sharp, a member of DePauw University's Class of 1964 who served in the U.S. House of Representatives for 20 years, has been appointed president of Resources for the Future (RFF). Founded in 1952 as an independent and nonpartisan research institution, RFF is the oldest Washington think tank devoted exclusively to policy analysis on energy, environmental, and natural resource issues.
"Phil Sharp is an acknowledged leader in the nation's energy policy debates and has had an exemplary public-service career over the last 35 years," saya Robert E. Grady, chair of RFF. "He knows policymaking from an insider's perspective and values the meticulous scholarship and objectivity for which RFF is known. We are delighted that as our president, he will continue RFF's tradition of producing independent, objective analysis to inform the policy process."
Sharp comes to his new position from Harvard University's John F. Kennedy School of Government. He served as director of Harvard's Institute of Politics from 1995 to 1998 and again from 2004 until August 2005. During his tenure in Congress (1975-95), Sharp took key leadership roles in the development of landmark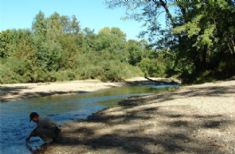 energy legislation and was a driving force behind the Energy Policy Act of 1992 and the 1990 Clean Air Act Amendments. Sharp was Congressional chair of the National Commission on Energy Policy, which issued its findings in a major report, "Ending the Energy Stalemate: A Bipartisan Strategy to Meet America's Energy Challenges," in December 2004. At RFF, he will lead a research and administrative staff of more than 80 persons and will oversee an institutional endowment of nearly $70 million.
Read more at U.S. Newswire.
Back