Football Tigers in Michigan to Battle Hope; Listen Live
September 17, 2005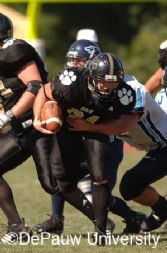 September 17, 2005, Greencastle, Ind. - "They will be sky high," Hope College football coach Dean Kreps says of the DePauw University team he will face later today. "[DePauw coach Tim] Rogers could get his Kalamazoo teams to get jacked up to come here, so can you imagine what he can do with what I think is a pretty good DePauw team?" The quote is included in a Grand Rapids Press preview of the game. Steve Fox writes, "The Tigers feature 16 returning starters off the team that went 8-2 in 2004, including a 35-14 victory over Hope. Coach Bill Lynch resigned after one season at DePauw to become assistant coach/offensive coordinator at Indiana University."
Rogers is in his first season at DePauw's helm after serving as offensive coordinator and quarterback coach at Cornell University last season and spending the previous six seasons as the head coach at Kalamazoo College (before that, he was a defensive coach for Kalamazoo). "I've played Hope for 10 years," he tells the newspaper. "I would think that's quite an advantage from the run-of-the-mill guy walking into Holland. There's quite a history there, and I know Dean does a good job and they're well-coached."
DePauw lost its season opener two weeks ago to Wesley (Massachusetts), 31-26, in a game that was not decided until the final play. Hope is also 0-1, having lost 38-13 last weekend at John Carroll University. "The Tigers return 16 starters from the team that rushed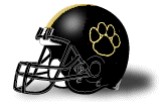 for 388 yards against the Flying Dutchmen a year ago, including senior quarterback Ross Wiethoff (158 yards) and sophomore running back Jeremiah Marks (144 yards)," Fox notes. "Wiethoff also passed for 110 yards and three touchdowns against the Flying Dutchmen. Two weeks ago, Wiethoff had 186 yards passing and another 58 yards rushing."
Read the complete article at the newspaper's Web site. Listen to the game live via student radio station WGRE by clicking here.
Visit the DePauw football program online here.
Back