Ticket Distribution Plan is Announced for 112th Monon Bell Classic
September 23, 2005

[Download Video: "See The Ballad of the Monon Bell" 9346KB]

[Download Audio: "Hear The Ballad of the Monon Bell" 2900KB]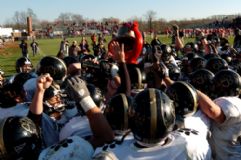 September 23, 2005, Greencastle, Ind. - Tickets for the 112th Monon Bell Classic, set for November 12 at DePauw University's Blackstock Stadium, will go on sale to the general public October 26, with students and faculty and staff members able to pick up their tickets in a two-day period before sales begin. DePauw Director of Athletics Page Cotton announced the ticket distribution plan today.
On October 24 & 25, DePauw students, staff and faculty may come to the Lilly Center Athletic Department Office between 8:30 a.m. and 4 p.m., show their valid ID and pick up complimentary tickets. Current students will receive one ticket,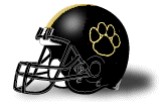 while staff and faculty will be allowed no more than two. During these two days there will be no cash purchases available.

[Download Video: "2004 Monon Memory" 7774KB]
Wednesday, October 26, is the first day for the sale of tickets which may be purchased in person for $10 with either cash or a check made payable to DePauw University. Tickets may also be purchased over the phone by calling, toll-free, (800 )446-5295. Visa and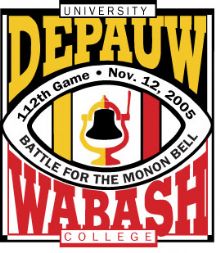 MasterCard are the only two methods of payment over the phone. Tickets will be sold from 8:30 a.m. to 4 p.m. during the week and there will be no weekend sales. Buyers will be limited to eight (8) tickets each, and tickets purchased through DePauw will be for seating on the DePauw side of Blackstock Stadium only.
"As is the case every year, I can't stress enough how important for fans to make plans to obtain tickets early as the game will sell out quickly," Cotton said.

[Download Video: "1942 Monon Memory" - 1967kb]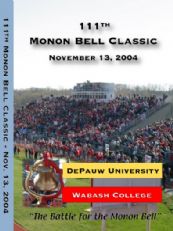 The 112th gridiron meeting between the two schools and 74th for possession of the Monon Bell kicks off at 1:05 p.m. in Blackstock Stadium on Saturday, November 12. The series is tied 51-51-9 with DePauw holding a 35-32-6 lead in Monon Bell games after last year's 14-7 win in Crawfordsville.
For the second straight year, the game will be telecast nationally on DirecTV Channel 321 and locally on WHMB (Channel 40 in Indianapolis). Alumni parties are being planned in dozens of cities across America. DVDs of the 2004, 2003, 2002 and 2001 Bell Battles are still available (the cover art of the 2004 disc is seen at right). Order online here.
Visit the Monon Bell Web page by clicking here.
An online poll at ESPN.com determined the Monon Bell Classic to be Indiana's best sports rivalry. Learn more in this previous story.
Back