US Must "Speak With" and Not "At" The World, Lee Hamilton '52 Writes
September 27, 2005
September 27, 2005, Greencastle, Ind. - "President Bush's appointment of longtime adviser Karen Hughes as undersecretary of state for public diplomacy was applauded by people who want the U.S. to do more to try to stem the tide of anti-Americanism. Now is the time for a robust dialogue on how to make headway on this important task," declares Lee Hamilton, vice chair of the 9/11 Commission and 1952 graduate of DePauw University, in an Indianapolis Star op-ed.
"Recent polls show that majorities in most European countries have an unfavorable opinion of the United States," continues Hamilton, who served 34 years in Congress. "In the Islamic world -- Hughes' primary objective -- these numbers are more dramatic, with favorable ratings plummeting as low as 5 percent in Jordan. Majorities in most Muslim countries, including key allies such as Turkey, Kuwait and Pakistan, see the U.S. as a direct military threat. In polling from five continents, majorities in most countries feel the U.S. does not solve the world's problems and that U.S. policies caused the 9/11 attacks."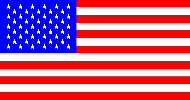 Now director of the Woodrow Wilson International Center for Scholars in Washington, D.C., and director of the Center on Congress at Indiana University, Hamilton notes that many Americans think the "cure-all" to the problem is to "better communicate our ideals of freedom and democracy... then the world will have a more favorable outlook toward America." However, he writes, "Many people with anti-American views are informed about our ideals and policies; they simply don't agree with them. They do not hate us exclusively for who we are; they hate us for what we do -- the conduct of U.S. policies in the world."
The Democrat adds, "In international affairs, policies have unintended consequences, and your best intentions are viewed differently by people with different worldviews. Whereas Americans see a benevolent American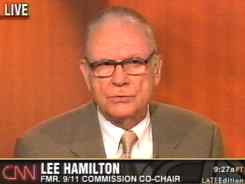 military suffering to bring democracy to Iraq, others see an aggressive American military on foreign soil as Iraqis suffer. Whereas Americans see our culture and free expression embraced globally, many Muslims are wary that decadence and materialism may take root. Whereas Americans see open markets and foreign aid spreading prosperity, many in the developing world blame us for a system that has left them behind. That is why public diplomacy is harder than many imagine."
Hamilton asserts, "To succeed, we must craft and communicate policies to work in diverse corners of the world. For instance, making clear we want a democracy that works for Iraqis, not an Iraq built in America's image; globalization that creates more winners and fewer losers; and free and open expression that need not mean the end of traditional cultures." He concludes, "Some resentment is inevitable, because the U.S. is the sole superpower... We should be proud of our achievements and history of helping others and confident in our belief in democracy and market economics. Yet too often, listening to the concerns
of people around the globe is portrayed as ignoring American interests. On the contrary, we have to recognize how our policies appear to others before we shape public diplomacy. To serve our interests abroad, we must not just speak at the world, but with the world as well."
Read the complete essay at the newspaper's Web site.
Lee Hamilton was a guest on CNN's Late Edition September 11, 2005, the four-year anniversary of the terror attacks on America. A video clip of that program can be accessed in this previous story.
Back