Ecuadoran Environmental Activist Carlos Zorrilla at DePauw October 10
October 5, 2005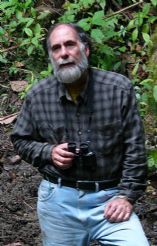 October 5, 2005, Greencastle, Ind. - Carlos Zorrilla, co-founder and vice president of DECOIN (Defensa y Conservacion Ecologica de Intag/Ecological Defense and Conservation of Intag) -- a grassroots organization in the Intag region of Ecuador -- will visit the DePauw University campus on Monday, October 10. Zorrilla will present a lecture on resistance to mining in his homeland at 4:30 p.m. in room 301 of Harrison Hall. The speech is free and open to all.
Zorrilla is a central protagonist in the community based struggle against efforts by the World Bank, Ecuadorian state, and multinational corporations to build a large-scale open pit copper mine in Intag, a region located in the cloud forests of the northern Ecuadorian Andes. "The proposed mine would destroy one of the most biologically diverse places on earth," notes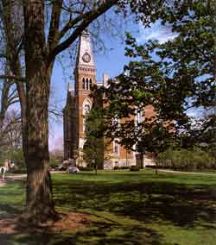 Glen D. Kuecker, associate professor of history at DePauw. "Zorrilla has organized numerous legal battles in Ecuador and internationally against mining companies, works with legislatures, and has made connections with leading international non-governmental organizations such as the Sierra Club. Most recently, Zorrilla has presented at the OECD meeting in Paris about corporate ethics." Dr. Kuecker says that Zorrilla's advocacy work has made him the target of death threats and smear campaigns.
Over the past five years, several DePauw students and alumni have visited Carlos Zorrilla at his home, a ranch known as La Florida. Under the guidance of Professor Kuecker, several DePauw students and alumni are currently working with Zorrilla on solidarity projects, including an international human rights observation team. "It is an honor for us to have the opportuntity to host Carlos in our community," Kuecker states.
For more information about DECOIN, click here.
Back