"Bud" Walters '63 Celebrates 15th Anniversary of Radio Station Named in Honor of Legendary DePauw Professor
October 2, 2005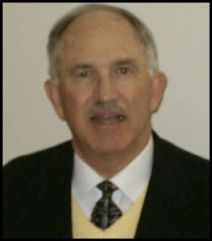 October 2, 2005, Greencastle, Ind. - Bayard H. "Bud" Walters, president and owner of The Cromwell Group Inc. and 1963 graduate of DePauw University, "built WEJT over a two-year period prior to the station going on the air at 7:40 a.m. Oct. 1, 1990, with the playing of the National Anthem," notes a story in the Herald & Reviewof Decatur, Illinois, marking the 15th anniversary of the radio station. "The station's call letters honor the late Elizabeth J. Turnell, a Decatur resident in 1990 who was one of his instructors in radio and television at DePauw University, Walters said Friday. 'She had helped me start a station in Kentucky previously,' he said."
Walters, a member of DePauw's Board of Trustees, tells the newspaper, "When a radio station goes on the air, people don't think how long that station will last. People take it for granted. When Hurricane Katrina struck, the only thing that worked in New Orleans was radio. It told people things they needed to know, like where to get water. A radio station should be a lifeline that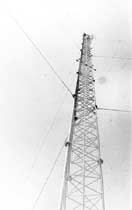 people can depend on."
Ron Ingram writes, "Chuckling, Walters said he was so excited about getting WEJTon the air in 1990, 'my vision wasn't longer than six months.'"
Access the complete text at the newspaper's Web site.
Elizabeth Turnell is among those displayed on DePauw's Media Wall of Fame. Read more about the legendary professor by clicking here.
Back