Sunday Will Swing with DePauw Jazz Ensemble's Opening Concert
October 4, 2005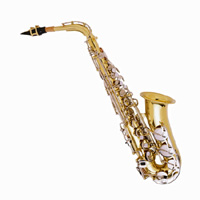 October 4, 2005, Greencastle, Ind. - The DePauw Jazz Ensemble, under the direction of Randy Salman, will open its 2005-06 season with an afternoon concert this Sunday, October 9 at 3 p.m. Taking place in Kresge Auditorium with onstage seating, this event is free and open to the public, featuring works that range from classic big band charts to contemporary gems.
"I am looking forward to working with this year's ensemble," says Salman, professor of music at DePauw. "We are excited about our opening concert of material associated with such master musicians as Miles Davis, Wayne Shorter, Charlie Parker, Count Basie, J.J. Johnson and John Coltrane."
This event is one of several exciting concerts scheduled for the jazz ensemble this year. It will be appearing as a part of the DePauw Jazz at the Duck series on November 3 at the Walden Inn's Fluttering Duck. The ensemble's closing fall semester concert will take place November 30 in Kresge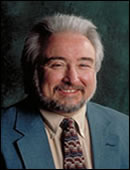 Auditorium. Both of these events are also free and open to the public.
The program for this weekend's concert displays jazz's inherent diversity, while showcasing several of the ensemble's talented players as soloists. Opening the festivities will be baritone saxophonist Gerry Mulligan's classic composition Jeru. Also included are arrangements of Wayne Shorter's Footprints, Indiana native and celebrated trombonist J.J. Johnson's Lament as well as legendary alto saxophonist Charlie Parker's Yardbird Suite. The concert will conclude with percussionist Mongo Santamaria's Latin stalwart Afro Blue.
"Our concert will offer something for everyone," says Salman (seen above right). "We hope to see you there."
Visit the DePauw School of Music online by clicking here.
Back