DePauw's Chamber Music Program Spotlighted in Two Concerts, November 14 & 15
November 11, 2005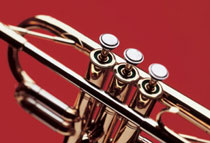 November 11, 2005, Greencastle, Ind. - The DePauw University School of Music will present two concerts in Thompson Recital Hall that showcase its chamber music program. A program on Monday, November 14 at 7:30 p.m., will focus on the school's brass department, as the event will include the DePauw Trumpet Ensemble, Horn Ensemble and Brass Quintet. Under the guidance of directors Lennie Foy and Robert Danforth, these ensembles will present a diverse program that ranges from the Renaissance pieces of Johann Schein and Thomas Bateson to transcriptions of works by Johannes Brahms and Wolfgang Amadeus Mozart.
The following evening, Tuesday, November 15 at 7:30, the DePauw Percussion Ensemble will present a program that focuses on more contemporary fare, featuring pieces by John Cage,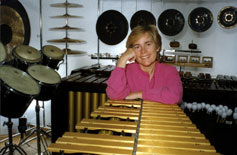 Rich O'Meara, Russell Peck and more. Led by the ensemble's director and dean of the School of Music, Amy Lynn Barber, the concert will incorporate a broad battery of percussion that is sure to expand one's sonic palette.
"Chamber music is one of the best ways to improve one's musicianship as well as one of the most enjoyable musical experiences," says Dr. Barber. "These concerts will showcase our instrumental students playing very diverse and exciting programs of very challenging music."
Both performances are free and open to the public.
For more information, please call (765) 658-6737 or click here.
Back