Journalist and Widow of Victim to Discuss 'Murder in Mississippi: Justice Delayed?' Monday
November 10, 2005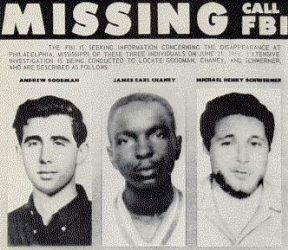 November 10, 2005, Greencastle, Ind. - "A good part of the reason there will finally be a Mississippi murder trial is prize-winning Jackson Clarion-Ledger reporter Jerry Mitchell," wrote DePauw's Ken Bode in April as Edgar Ray Killen prepared to stand trial for the 1964 killings of three civil rights workers. "You could wallpaper a house with the stories he has written about unresolved civil rights murders," the professor added in an Indianapolis Star op-ed.
On Monday, November 14, Mitchell and civil rights activist Rita Bender, the widow of slain civil rights worker Michael Schwerner, will come to DePauw University to talk about the trial that ended in the conviction of Killen on charges of manslaughter. The pair will discuss "Murder in Mississippi: Justice Delayed?"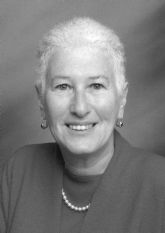 at 4:15 p.m. in Watson Forum of the Pulliam Center for Contemporary Media. Presented by the Gertrude and G.D. Crain Jr. Lecture Series and moderated by Bode, Eugene S. Pulliam Distinguished Visiting Professor of Journalism at DePauw, the event is free and open to all.
Bode, who covered the trial, wrote in June that the case "was unfinished business for the country, especially for Mississippi and most particularly for Neshoba County, where the murders took place."
After the jury determined that Killen was guilty of manslaughter, not murder, in the killings of Schwerner, James Chaney, and Andrew Goodman, Bender told PBS' NewsHour with Jim Lehrer, "The fact that some members of that jury could have sat through that testimony, indeed could have lived here all these years, and could not bring themselves to acknowledge that these were murders, that they were committed with malice, indicates that there are still people unfortunately among you who choose to look aside, who choose to not see the truth. And that means there's a lot more yet to be
done."
Mitchell, who appeared on the same June 21 program, noted, "We had one witness, the former mayor, get up and say the Klan was a peaceful organization, and said that the Klan had really done some good. And so that was kind of stunning to hear those kind of remarks here in the 21st Century." But he added, "the good news is I think race relations have changed tremendously in Mississippi over the past four decades. Back when these three young men gave their lives so that all Americans could vote, there were very few African-Americans who could vote in this state. Today, Mississippi has more black elected officials than any other state. So, yes, Mississippi still has a long ways to go, but it certainly has to be credited for the progress it's made."
Read the transcript of the NewsHour broadcast by clicking here, and access Ken Bode's columns here and here.
Endowed by Rance Crain, president of Crain Communications and a member of DePauw's
Class of 1960, The Gertrude and G.D. Crain Jr. Lecture Series honors Mr. Crain's parents. Previous Crain Lecturers have included Adam Clymer, retired chief Washington correspondent for the New York Times; Samantha Power, author of A Problem from Hell: America and the Age of Genocide; Emily Wax, Africa Bureau Chief of the Washington Post, and her husband, Raymond Thibodeaux, who also covers the region for Cox News, Voice of America and the Boston Globe; Father Richard P. McBrien, Crowley-O'Brien Professor of Theology at the University of Notre Dame and a consultant to ABC News for papal events; political analyst Charlie Cook; FactCheck.org director Brooks Jackson; veteran political columnist Jack Germond; military sociologist Charles Moskos; historian Douglas Brinkley, author of Tour of Duty: John Kerry and the Vietnam War; David A. Keene, chairman of the American Conservative Union; and Joe Trippi (seen at right), who managed Howard Dean's presidential campaign.
Back