Dennis Kelley '72 to Discuss 'The DePauw International Study Experience: How It Led to a Life-Long Career' on Thursday
November 13, 2005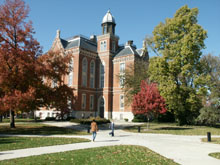 November 13, 2005, Greencastle, Ind. - Dennis B. Kelley, president and CEO of Pacific World Trade, Inc. and 1972 graduate of DePauw University, will return to his alma mater on Thursday, November 17, to discuss "The DePauw International Study Experience: How It Led to a Life-Long Career." Presented by the Robert C. McDermond Lecture Series, the event begins at noon in the ballroom of DePauw's Memorial Student Union Building and is free and open to all.
In his address, Kelley says, "I will discuss my overseas study experience and the importance it had in shaping my career. I'll also talk about our current company's activity in China and in the nuclear sector worldwide."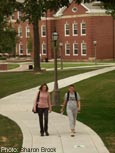 The president of Pacific World Trade, since it was co-founded by Cummins in 1986, Kelley also serves as director of the State of Indiana's China office, a post he's held since 1988. In recent years he has spent much of his time promoting nuclear waste treatment technologies, working primarily in nuclear weapons and nuclear power sectors worldwide.
From 1983-4, Kelley served as director of international strategic planning for Cummins Engine and was director of China operations for Cummins from 1979–83. Kelley also served in the capacity of regional manager for the Middle East at Cummins, based in Tehran, Iran (1975-77), and marketing administrator for Europe, the Middle East, and Africa (1974-5). Besides his BA degree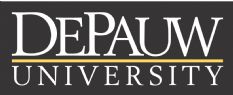 in political science and history from DePauw, Kelley is a graduate of the American Graduate School of International Management, Thunderbird, Glendale, Arizona where he received his Masters of International Management degree in 1974.
Learn more about DePauw's Management Fellows Program, and the McDermond Honorary Lecture Series, by clicking here.
Back