Prof. Ken Bode's New Wheels Drive Home a Point About Safety
November 26, 2005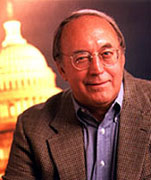 November 26, 2005, Greencastle, Ind. - "People often complain that newspapers are too negative, that bad news is all that gets reported," begins an op-ed in today's Indianapolis Star by DePauw University Professor Ken Bode. "Well, this is a good news column about a government program that actually works. It will take a minute for me to back into the story."
Bode, Eugene S. Pulliam Distinguished Professor of Journalism at DePauw, proceeds to explain how he recently purchased a 1992 a red Lexus sports coupe from a neighbor, a vehicle that clearly has more get-up-and-go than a 25-year-old Volkswagen van that Bode had been driving. "Normally on long trips, say to Mississippi or South Dakota, I leave the driving to US Airways. But with my new Lexus sportster, I found myself eager to drive those trips, sunroof open, Springsteen on the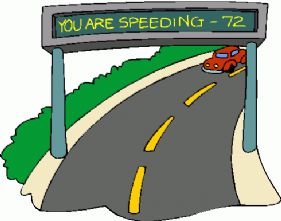 stereo. The very essence of a midlife crisis waiting to happen," the professor writes.
As it happened, Bode picked up two speeding tickets in short order. Once home in Greencastle, he agreed to take Indiana's safe driving course, and received a workbook in the mail. "Barely off the first page, I realized this driver improvement exercise actually was going to be useful. It was filled with tips and reminders on passing, turning, following, yielding, dimming, riding the brakes, hydroplaning. When passing, for example, you should not be whispering Clint Eastwood's immortal words from Dirty Harry: 'Do you feel lucky?' Half of all wrecks occur close to home and death can occur at speeds as low as 12 mph. The reason they know seat belts save lives is that law enforcement authorities accumulate statistics by sorting through the remains. I am now better at seat belts."
Bode says he also learned some important lessons about the dangers of speeding. "I read

the book, took the final exam, mailed it in. If I pass, the BMV will knock the four points off my driver's license. Then, every time we go to Indianapolis, my wife won't have to drive."
Access the complete column at College News.org.
Ken Bode's other recent op-eds can be accessed here, here, here, here, here, here, here, and here.
Source: Indianapolis Star
Back