Rob Sharpe '75 Appointed Executive VP at ConAgra Foods
December 1, 2005
December 1, 2005, Greencastle, Ind. - Robert F. Sharpe Jr., a 1975 graduate of DePauw University, has been appointed executive vice president for legal and regulatory affairs -- a newly-created position -- at ConAgra Foods Inc. (NYSE:CAG). Sharpe comes to his new post from the Brunswick Group LLC, a privately held global financial communications firm, where he was a partner. Prior to that he was senior vice president and general counsel for PepsiCo Inc.
"Rob Sharpe is a seasoned executive with a great combination of legal skill, regulatory knowledge and business savvy. I know him well from my time at Pepsi, and he will be a tremendous asset to us at ConAgra Foods," says president and chief executive officer Gary Rodkin.
"I'm delighted to have the chance to work with Gary again, and to help him take ConAgra Foods to the next level," Rob Sharpe says. "We have great people and strong brands that, when combined, can deliver the solid financial results that shareholders value."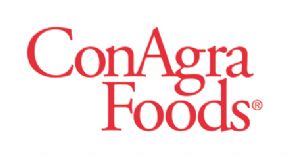 An announcement at Yahoo! Finance states, "Sharpe currently serves on the board of Ameriprise Financial Inc. (NYSE:AMP), formerly American Express Financial Advisors. He earned a B.A. from DePauw University, a B.S. from Purdue University and a J.D. from Wake Forest University."
Read more by clicking here.
ConAgra Foods Inc. is one of North America's largest packaged food companies, serving consumer grocery retailers. Visit the firm online here.
Back