Author Cathy Day '91 Returns to Indiana to Share Stories of The Circus in Winter
December 5, 2005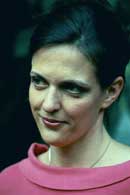 December 5, 2005, Greencastle, Ind. - "Cathy Day read from her book like she was telling close friends her hometown story over a beer after work," begins a story in Purdue University's Exponent. Day -- author of the acclaimed book The Circus in Winter, assistant professor of English at the University of Pittsburgh's M.F.A. program, and 1991 graduate of DePauw University -- presented a book reading at Purdue last week and yesterday participated in the third annual Holiday Author Fair at the Indiana Historical Society.
Joey Marburger writes that Day chose to read "Circus People" from her book of short fiction. "Circus People tells the fictional story of a Indiana college graduate who teaches in Pennsylvania who returns "to her hometown of Lima, Ind. to visit her dying grandfather. After his death, the character is forced to reconnect with her hometown at the funeral, which helps her recognize the rich history of the town and the people. Day said the story is about the people who stay in their hometown and the people who leave."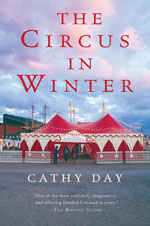 The article notes that Day "told the story comfortably ... Day spoke to the audience like she wasn't reading from a book, but rather telling a true story from memory."
Read the complete text at the newspaper's Web site and access an Indianapolis Star column that mentions Day's appearance at the author fair here.
The roots of The Circus in Winter can be traced back to Cathy Day's undergraduate experience at DePauw. Learn more in this previous story.
Back