Two Education Studies Professors Contribute to a Pair of New Books
December 6, 2005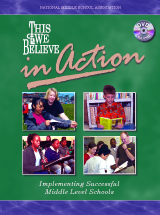 December 6, 2005, Greencastle, Ind. -
This We Believe in Action: Implementing Successful Middle Level Schools
, edited by Thomas O. Erb, Elizabeth P. Allen Distinguished Visiting Professor of Education Studies, has just been published by the National Middle School Association. The book presents 25 of the foremost authorities on the education of young adolescents who describe the policies, program, and practices that have shown themselves to be effective in developing the talents, skills, knowledge, and character of young adolescents. Erb contributes a chapter entitled "Enacting Comprehensive Middle Grades Reform," while Thomas S. Dickinson, professor of education studies at DePauw, co-authors "Educators Who Value Working with This Age Group and Are Prepared to Do So."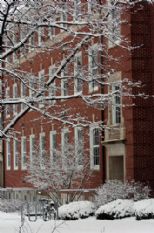 Professors Erb and Dickinson also contribute to the Encyclopedia of Middle Grades Education, from Information Age Publishing and the National Middle School Association. Dickinson co-authors "The Professional Preparation of Middle Level Teachers and Principals," while Erb offers "Middle School Journal." In addition, Erb's book, This We Believe... Now We Must Act is reviewed by Lynne M. Bailey of the University of North Carolina - Charlotte; while We Gain More Than We Give: Teaming in Middle Schools, which was co-authored by Dickinson and Erb, is reviewed by David B. Strahan (Western Carolina University).
Learn more about This We Believe in Action: Implementing Successful Middle Level Schools by clicking here,  and the Encyclopedia of Middle Grades Education here.
Back