Sophomore Scholar-Athlete Profiled in Indianapolis Star
December 6, 2005
December 6, 2005, Greencastle, Ind. - "The best way to balance collegiate sports and academics is to set a daily schedule for yourself, stay on top of that schedule, and be consistent with your day-to-day activities," DePauw University sophomore Brad Atkinson tells the
Indianapolis Star
. Atkinson, a defensive lineman on the Tiger football team, is profiled in the "Neighbors" feature. The newspaper notes that he is "attending DePauw University with a major in economics and minors in political science and history" and "recently received the Timothy H. & Sharon A. Ubben scholarship from DePauw."
Atkinson says he is motivated by "My faith and my family. My faith reminds me to serve others by volunteering and staying active. My family has sacrificed a great deal to get me to this point, and I don't want to let them or myself down." He cites his mother as his role model. "She's a cancer survivor, and she's had to overcome a lot of obstacles..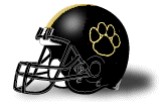 always stays positive no matter what she is surrounded by, and she's the strongest person I've ever known."
The sophomore's other activities include membership in the DePauw College Republicans, Colleges against Cancer, Young Economists Society and JC Christian Fellowship. "My short-term goal is to stay active with football, all my other activities and my faith while graduating from DePauw with above a 3.0," he states.
Read the complete text at the Star's Web site.
Back