Sports Illustrated Ranks 1965 Monon Bell Prank Among Five All-Time Best
December 12, 2005

[Download Video: "1965 Monon Memory" - 3120kb]; Order Your Monon Bell DVD Here
December 12, 2005, Greencastle, Ind. - "Had Ashton Kutcher and MTV existed in 1965, the following story would have made a perfect episode for Punk'd," writes Ken Thompson in Indiana's Lafayette Journal and Courier. "Instead, this tale is retold on page 35 of the current Sports Illustrated, which details five of its favorite rivalry pranks. Wabash students called it 'Operation Frijoles.' The objective? Remove the 350-pound Monon Bell from beneath the very noses of DePauw administrators."
Thompson recounts the story that is legendary among fans of the 112-year-old rivalry between DePauw University and Wabash College. DePauw's president at the time, William E. Kerstetter, "agreed to meet with someone claiming to be a representative from the U.S. Information Service in Mexico. [He] believed this person wanted to take photos of various points of interest on campus in order to show prospective Mexican students more about the Greencastle school. In reality, the representative was Wabash student Jim Shanks. Somehow, Shanks convinced the only person on campus who knew where the Bell was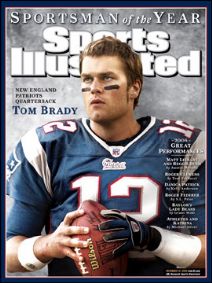 hidden to take him there for a photograph. 'I don't know whether I should show this to you or not,' the dean said with a laugh. 'The last time I showed it to someone, they stole it.' The dean was about to go 2-for-2."
The story continues, "Discovering the Bell was hidden on the second floor of a Quonset hut near the football field, Shanks passed on this information to some classmates, who retrieved the Bell and returned it to Crawfordsville. Wabash administrators found out about the prank and returned the trophy to DePauw the day before the 1965 football game between the schools. It was a short return to Greencastle for the Bell, which was won back on the field by Wabash, 16-6."
Access the article online at the newspaper's Web site by clicking here. See a "Monon Memory" from 1965 here:

[Download Video: "1965 Monon Memory" - 3120kb].
Back